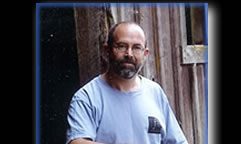 I play clubs, bookstores, regional festivals, and private gatherings. Please contact me if you're interested in having me perform at your event. I donate all of my performing fees to charitable organizations.

October 10, 2014, p m to 1 am

Kalamazoo Gals Open Mic, hosted by John Thomas

Old Dog Tavern, Kalamazoo, MI (269) 381-5677

May 9, 2014, 8 pm

Playhouse on the Park, Hartford, Connecticut.

March 22, 2014, 3 pm

Kalamazoo Fretboard Festival, Kalamazoo, Michigan.

February 9, 2014, 2 pm

Wright Museum, Wolfeboro, New Hampshire.

September 30, 2013

Kazoo Books, Kalamazoo, Michigan.

September 27, 2013

Old Dog tavern, Kalamazoo, Michigan

August 27, 2013

RJ Julia Book Sellers, Madison, Connecticut

August 21, 2013

WNYC/NPR Soundcheck program

July 13, 2013

Howlin' Books, Nashville, Tennessee

July 12, 2013

Carter Vintage, Nashville, Tennessee

June 25, 2013

Stensö, Kalmar, Sweden

June 25, 2013

Sverigesradio (Radio Sweden), Kalmar, Sweden

June 19, 2013

Museum of Idaho, Idaho Falls, Idaho

June 15, 2013

Music Villa, Bozeman, Montana

June 1, 2013

Books & Company, Hamden, Connecticut

Saturday, May 25 & Sunday, May 26, 2013

The Acoustic Guitar Meeting in Sarzana, Italy. I'll be giving a Kalamazoo Gals book talk on the 25th and playing the main stage on the 26th.

March 23, 2013

I'll be giving a Kalamazoo Gals book talk and doing some picking at the Kalamazoo Fretboard Festival in, of course, Kalamazoo, MI, at the Kalamazoo Valley Museum,

230 North Rose Street

Saturday, February 16, 2013

Fretboard Journal sponsors a big Kalamazoo Gals Festival in Seattle, WA. RSVP here to get invitation and details.

Sunday, February 10, 2013

It's JT Day in Springfield! From noon to 1 pm I'll be playing guitar in the National Guitar Museum exhibit on the second floor of the Springfield Science Museum, 21 Edwards St. Springfield, MA, (413) 263-6800. Then, at 2:30 I'll be giving a Kalamazoo Gals book talk in the Davis Auditorium of the neighboring D'Amour Museum of Fine Arts

.

Friday, January 11, 2013

Closing night for Vintage Steel at the River Street Gallery in New Haven, Connecticut. Jam session and reception run from 5 pm to 8 pm. Bring an instrument and sit in.

content ©2014 John Thomas
design ©2014 SWIdeas
All rights reserved.